So today has actually been enjoyable. I didn't pay attention to my calendar earlier. First, I woke up and didn't realize that today was Father's Day until I went to church. When the Pastor said All men in the church should stand up, I was sitting next to my husband and was wondering what will happen next and then he said. Please join us to celebrate our Men in this congregation with a smile saying "Happy Father's Day." D-A-M-N!!! That was today?
My Reality!
I asked myself in surprise like how did I miss this? So I woke up to the reality that today's the day for all Men in the world. A lot of people like me got to know from their churches today and there the news was spread out. Not something I'm proud to have forgotten but am truly happy to be thankful for this day. If my father didn't exist, am not sure I'd be here writing this. So Thank God For Giving Us Fathers.
I celebrate you all, it's not easy to be a Father. Happy Fathers' Day to Men Globally, may your presence continue to be felt in not just the lives of your family or loved ones but across people, you meet daily.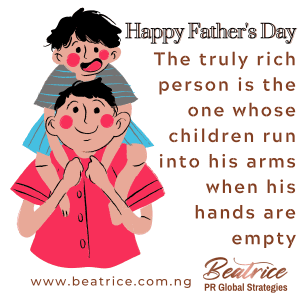 You know, just yesterday Apostle Joshua Selman said "it's just 1 day that is chosen to celebrate men in the whole year yet we do not remember but women have so many I can't even count."
Brief History of Father's Day Celebration
Father's Day was founded by Sonora Smart Dodd In the United States and has been celebrated on the third Sunday of June for the first time in 1910. Today's a good day!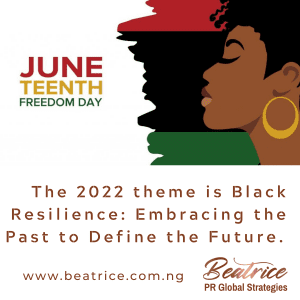 Hello June!!!
Juneteenth is a federal holiday in the United States commemorating the emancipation of enslaved African Americans. Juneteenth marks the anniversary of the announcement of General Order No. 3 by Union Army General Gordon Granger on June 19, 1865, proclaiming freedom for enslaved people in Texas.
Today marks a wonderful day in history as both Father's Day and Juneteenth Day. Now, If you are working with clients, or existing as a person online and watching the news, you've likely seen far more conversations about Juneteenth (June 19) lately.
The commemoration of the Juneteenth, held annually on June 19 and this became part of the larger conversation on racism in the United States after George Floyd was murdered at the hands of Minneapolis police. Juneteenth exists as a day of recognition for when enslaved Black Americans in Galveston, Texas, were informed of their freedom by Union soldiers nearly two years after the Emancipation Proclamation was signed. There are days of emancipation celebrated in Black communities throughout the country, though the Texas date was chosen as a federal holiday, beginning this year.
Give Yourself Some Credit As A PR pro for Recognizing Juneteenth.
As a public relations consultant/counsellor, these are seen yearly in the media especially social media. But there's a need to truly understand the Juneteenth occasion which is observed as the second Independence Day in the United States. Watch brief video below
Video credit: First Coast News

Both Days are important. 
Once again, Happy Holidays!